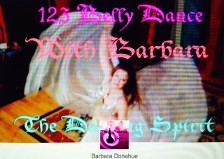 Barbara,The Dancing Spirit Studio
Barb@thedancingspirit.com 401 338 9905

Maverick Belly Dance Extension
June 9 - Aug 11 10 weeks,10 classes
T 6:30,W 7:00,Th 6;30
Ultra creative fusion theatrical, Gypsy Kids
Inside-out,up ladder,in garden,pool,masks,costuming,photo ops,Dance Parade,on the carpet.
Sign up for 10 Wks,10 classes = $124.00. You choose T/W/TH ( No class Thur June 19. Make up class to be scheduled ).
If you finish 10 classes before the 10 weeks is up, either sign up for 10 more classes or drop ins are $10.00.
If you don't sign up for the 10 weeks, drop ins are $15.00 .
T/ TH classes Beginner Intro
Wed class Inter/ Adv.
Ask about Gypsy Kids class info ages 9 up.
Email Barb@thedancingspirit.com
Event Page https://www.facebook.com/events/819143878176029/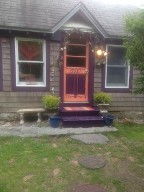 The Dancing Spirit Studio,
219 Nanaquaket Rd,Tiverton RI
Call for Studio classes,events
Monday - Saturday
401 338 9905
To Dance is to dream
While you are awake ....
Create your vision.....
Unpeel your onion.....
401 338 9905
Barb@thedancingspirit.com
Before Belly Dance
Anna Pavlova
Isadora Duncan
Penny
Natasha Redel
Michael Fokine
Mary Day
Ruth St Denis
Martha Graham
Carol Fried
Bill Bales
Kazuko Hirabayashi
Susan Dibble
Grethe Holby
Finis Jhung
Nancy Spanier
Michelle Bach Coulibaly
Joya Hoyt
Colleen Farrisey
...................................
Oriental Belly Dance
Class Fees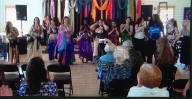 June 9 - Aug 11
Sign up for 10 Wks,10 classes = $124.00.
choose T/W/TH ( No class Thur June 19. Make up class to be scheduled ).
If you finish 10 classes before the 10 weeks is up, sign for 10 more classes
or dropins are $10.00.
If you don't sign up for the 10 weeks, drop ins are $15.00 .
T/ TH classes Beginner Intro -
Wed class Inter/ Adv.
$50 - 11/2 hr private lessons
$115 - Girls night out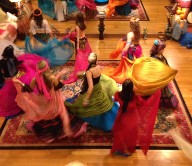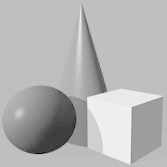 There are many styles of Belly Dance and Belly Dance costumes. A matching bra and belt is called a Bedlah.
When a bedlah, skirt and veil match that is called a " full costume". How long does it take to learn to Belly Dance?
It varies with each person but a rule of thumb is 6 years.
The Dancing Spirit IMovie... with you, Thankyou ox from Barbara Derecktor Donahue on Vimeo.
NEW

"Belly Dancers of Rhode Island" FB page

NEW

Classes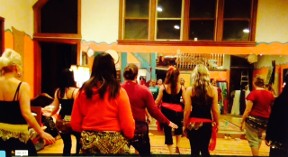 shows
Teens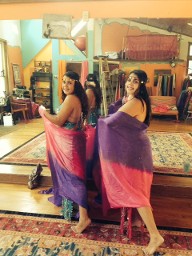 kids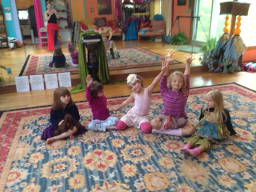 SOAH - Singing out against hunger - 14 yrs. Evelyn's Seafood, Drive In., Main Rd, Tiverton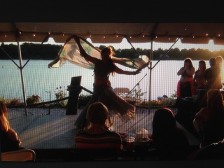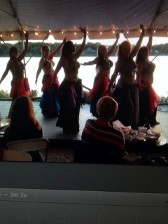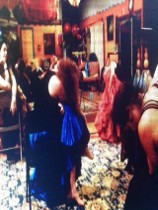 skirts, costumes,dress up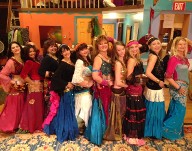 newport

Shimmy Mob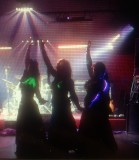 rehearsa l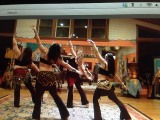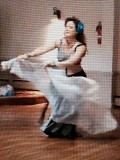 TESTIMONIALS

http://www.thumbtack.com/Barbthedancingspirit

Barbara, known as The Dancing Spirit of RI lives in Tiverton where she owns and runs.

The

Dancing

Spirit Studio. Barbara began dancing at age 4. She choreographed her first group dance for twenty kids at

age 16. She

recieved her BFA in Dance from SUNY Purchase. After college Barb was a modern dancer with Grethe Holby,Takako Asakawa Dance Co & Dibble Dance while studying Ballet with Finis Jhung.In Colorado with The Nancy Spanier Dance Co. Barbara ran The RI Tanagra Movement Theatre Company for 5 yrs.. Barb has been a Belly Dance Artist for14 years. She has studied with many of the best Middle Eastern Belly Dance teacher, performers in the world.Her teaching and performance style combines all dance forms. She performs around The Sakonnet, Newport County area and in NYC shows with Morocco, Dalia Carella and Anahid Sofian. She studied in Istanbul ,Turkey,performed at Tayaar's Music & Dance Camp with Sema Yildz, Lee Ali, Nourhan Sharif..She taught skirts & zills and performed in Bali with Samra, in Sayulita,Mexico @ Haramara,was with the luminous Theatrical Belly Dance Convention. Barbara brought International Shimmy Mob to RI in 2011 celebrating National Dance Week,World Belly Dance Day.& International Shimmy Mob all together. May 9,2015 is her studio teams 5th Shimmy Mob (Dance for love) which features Barbara's choreography toa song by Dolphina, her message (Every woman is a goddess) to Aphrodite's Mysteries.

Barb's Shimmy Mob story on DanseTrack

http://dansetrack.com/barbara-donahue-shares-her-love-of-dance-for-a-worthy-cause/

Barbara has been performing solo and with groups for SOAH ( Singing out against Hunger) for 13 years,@Tiverton Four Corners Arts Festival for 18 yrs. The Tanagra Troupe danced for the First Newport Rocks Series at Fort Adams, Summer 2014

Barb Says, "I never imagined I would become a Belly Dancer. When I took my first class I was surprised. I never knew anything about the dance form or the complex world history before. I have said many times it is the gift that keeps on giving.Shimmy Mob passion the world over is an example of how Belly Dance can change lives in very positive ways.

Belly Dance can grab you.

It is wonderful to study as many dance forms as possible. Learning the technique, skirt work, veil grace, rhythms, finger cymbals and the earthy feeling can add much expression to a dancers repetoire.Belly Dance is classical, traditional folk dance and fusion which blends and encourages a dancers creativity.I love watching students as they learn and grow in wonderfully blossoming ways.

Belly Dance is a fun dance for families of

all ages to dance together.

During a recent house party the ladies,girls, boys and men were all dancing a circle together in a very cozy living room. It was a special coming together for their family.

Birthdays on the studio magic carpet have been I quote "the best, most fun birthday I ever had ".

Everyone can dance.

I love to get everyone up on the dance floor together .
Belly Dance technique is
circular movements,counting,rhythms,steps,posture,
soft knees,
The dance feels awkward at first but like everything, with practice it get's easier
and
feels
natural.After a year or so students begin to feel how everything goes
together.
It's fun to practice everywhere and anywhere.
At the grocery store, watching
your
kids sports games
or doing
the dishes.
Controlling and isolating muscles is a fun
practice. When a dancer
learns
the names and feelings of the
rhythms it enhances the dance.
Belly Dance is good for stress relief, coordination, increases energy, tones muscles ,
improves strength, posture and makes you feel pretty at the same time.
Some students say they stand and
sit up straighter as a result of taking Belly Dance
.
I focus on posture in every class.
Belly Dance for beginners thru
advanced students is taught in a supportive ,non competitive,
side by side atmosphere.
New students learn basics, next to more experienced dancers improving
I believe
all dancers should study the music and movement vocabulary to expand
their dance expression.
Intro classes and workshops for ballet and modern dancers
Children's Class combines creative movement rhythms, gestures, poses ,steps,

small Persian veils, costumes ,skirts.story maps




Follow The Dancing Spirit Studio's board Creative Dance 6 - 9 yrs on Pinterest.

................................................................................................................................................................

Studio Directions

Off main rd, across from The Black Goose Cafe - over bridge,

9th driveway on RIGHT. Look for the blue flower box.

Park in front to the RIGHT

Studio is LEFT in back of house. Follow the purple sign




2 hrs - $50.00 with notes & cd

* Please text or call if you can't come to class.

If a class card is purchased for a SEASON and the card is not used during the SEASON,a new card must be purchased.

Sept - Dec 19

Jan - May 9

May - Aug

If a card expires students pay a single class rate $15.00

Read Shira to find out everything you ever wanted or needed to know about Belly Dance

Please fill the form to join a class or to ask questions ox
http://www.hipmix.net/fitness-article.php?pid=52