The Dancing Spirit Studio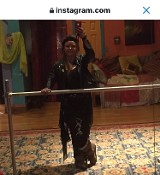 Anna Pavlova
Isadora Duncan
Penny Shaw
Natasha Redel
Michael Fokine
Mary Day
Ruth St Denis
Martha Graham
Carol Fried
Bill Bales
Kazuko Hirabayashi
Susan Dibble
Grethe Holby
Finis Jhung
Nancy Spanier
Michelle Bach Coulibaly
Joya Hoyt
Colleen Farrisey
Oriental Mid East
Belly Dance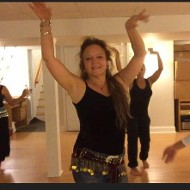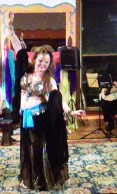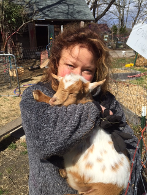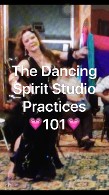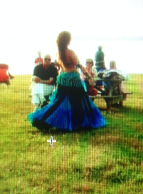 DANCE CLASSES
Beyond Belly Dance Basics A to Z 101
5wks $60 Summer Special

PARTIES - PRIVATE CLASSES
Call to set up day (s), time(s) at studio or your space.
Gather 6 or more friends for a class, party, get together
*
Privates
$40/hr w/purchase of 5 class card
*
Group Dance Class -
hip scarves, veils, skirts $10o/8 classes
$150 1 1/2 hr - one group class for 6 or more friends
*
Group Dance party
6 - 12 with wine & hourdourves - $200 2 hrs
*
Choose a Class series to organize for friends
8 wks $100 6 wks $80 5 wks $60
Dance, yoga, pilates classes
$40/hr for 5 scheduled days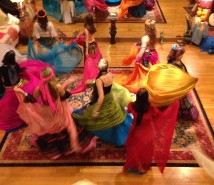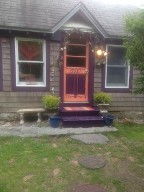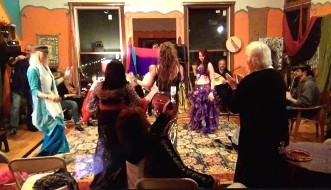 The Dancing Spirit 8's Ode ( 105th version )

The Dancing Spirit IMovie... with you, Thankyou ox from Barbara Derecktor Donahue on Vimeo.
SKIRT LETTER
Dear Barbara :The skirt language.The sensuous swish ,contracting, opening, the dance of life in transformation, all told in the language of the skirt. You have opened a universe to me that gives me powerful tools of performance.
I am deeply grateful for your skillful teaching of how to use it to tell a story of power and vulnerability, secrets, passion and longing. Skirt dance is nothing less than the flight of the soul.
------------------------------------------------------------------------------------------------------------------
The Dancing Studio Essence Practices
Eyes ahead,chin up,long neck,shoulders back & down,chest up, heart open,long line chest to hips,
tummy to spine,
lower back long,knees,ankles relaxed,hands relaxed
Circles beautiful, small,controlled,smooth,carved,count 8,4,2 slowly,quickly.Head,shoulders,chest,hips
Snake arms, pushes, pulls, hand & wrist lifts, pushes,circles with strength, energy, flow
About BARBARA
TESTIMONIALS

http://www.thumbtack.com/Barbthedancingspirit

Barbara, known as The Dancing Spirit of RI lives in Tiverton where she owns and runs.

The Dancing

Spirit Studio. She began dancing in Rye NY at age 4.She choreographed her first group dance for twenty kids at

age 16. She attended The Washington School of Ballet and The Professional Children's School, NYC. Barb,

recieved her BFA in Dance from SUNY Purchase.

After college Barb a Modern- Ballet Dancer performed with Grethe Holby,The Takako Asakawa Dance Co, Dibble Dance Co & took Ballet with Finis Jhung.

In Colorado for a year she danced with The Nancy Spanier Dance Co.

When she married Mark and they moved to RI to raise their family Barbara co directed The Tanagra Movement Theatre Company for 5 yrs with Michelle Bach, Head of The Brown University Dance Dept and opened The Dancing Spirit Studio #One for childten - adults teaching ballet, modern, dance, creative movement and pilates.

Barb fell in love with Belly Dance in 2001 when she took her first class at a Y. She has studied with some of the best Middle Eastern Oriental Belly Dance teachers and performers in the world.

Her teaching and performance style is a fusion of all the dance forms she has studied throughout her life.

She has presented many performances all around Newport County and sometimes performs in NYC with Morocco, Dalia Carella and Anahid Sofian.

She danced in Hawaii with Delilah, in Turkey, at Tayaar's Music & Dance Camp with Sema Yildz, Lee Ali and Nourhan Sharif .She taught skirts & zills and performed in Bali with Samra, in Sayulita, Mexico @ Haramara and was with the luminous 2nd Theatrical Belly Dance Convention, NYC.

Barbara brought International Shimmy Mob to RI in 2011 celebrating National Dance Week, World Belly Dance Day and International Shimmy Mob together. May 9, 2015 was her studio's 5th Shimmy Mob which featured her own choreography shared on five continents. The performance of many dancers, styles, included live musc by Margerate Ferri, a reading of The Dancer by K. Gibran by scholar Brian Sullivan and a live painting by Courtney Cartin. Together everyone raised funds for The Women's Resource Center of Newport.

September 19th, on the weekend of World Peace, Barbara shared a Dancing Spirit Peace Choreography inside and outside. It was a very special gathering of peaceful dancers.

On Nov 19 The Studio hosted a hafla fundraiser for Syrian refugees accompanied by Charlie Hallals band.

Barb's Shimmy Mob story on DanseTrack

Barbara has been performing solo and with groups for SOAH ( Singing out against Hunger ) presenting the only dance for 12 years at Everylyn's seaside tent and has brought the only dance to The Tiverton Four Corners Arts Festival for 18 yrs.

The Tanagra Troupe brought the only dance fo the Newport Rocks Series at Fort Adams, Summer 2014

Barb says, "I never imagined I would become a Belly Dancer. When I took my first class I was surprised. I never knew anything about the dance form or the complex world history . I have said many times it is the gift that keeps on giving. Shimmy Mob passion the world over is one example of how Belly Dance can change, connect and uplift many lives in positive ways. Belly Dance can grab you. Learning the technique, skirt work, veil grace, rhythms, finger cymbals and the earthy feeling can add much expression to any dancers repetoire..Belly Dance is classical, traditional folk dance and fusion which blends and encourages the dancing spirit in everyone.I love watching students as they learn and grow in wonderful blossoming and expressive ways."
Off main rd, across from The Black Goose Cafe - over bridge,

9th driveway on RIGHT. Look for the blue flower box.

Park in the drive way


The Studio is LEFT in back of house. Follow the purple sign
The Dancing Spirit Studio