Feel More Amazing this year

Body Soul Spirit Belly Dance for Everyone who wants to dance
Priestesses,Godesses,Gypsy Spirits,Skirt Dance,Veils,Zills,Dances,GoatDance fr everyone

Class wear - Tank, bra top,leotard, dance pants,tights, skirts
Studio hip scarves, gypsy skirts, zills, drums
Watch https://instagram.com/p/-uBNGKkg45/
SEE http://instagram.com/p/BM2mnqWjjfd/
Visit, Like, FB page www.thedancingspiritstudio Snippet https://instagram.com/p/BMVTkwPjkDC/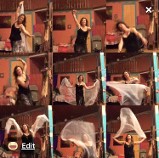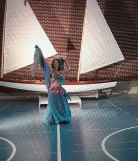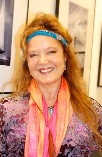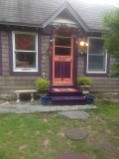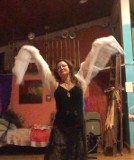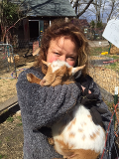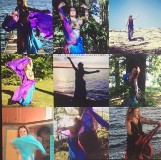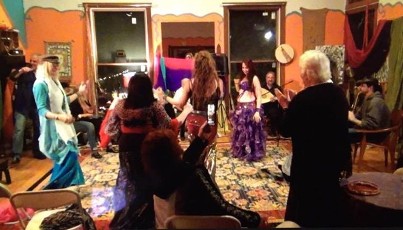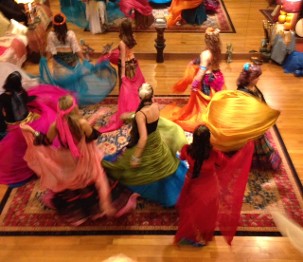 DIRECTIONS Off main rd, across from The Black Goose Cafe - over bridge,9th driveway on RIGHT. Look for blue flower box. Park on grass. Studio L in back. Follow the lighted pathway

The Dancing Spirit 8's Ode ( 105th version )

The Dancing Spirit IMovie... with you, Thankyou ox from Barbara Derecktor Donahue on Vimeo.
Before Belly Dance
Anna Pavlova,Isadora Duncan,Penny Shaw, Natasha Redel, Michael Fokine, Mary Day, Ruth St Denis, Martha Graham,Carol Fried,Bill Bales, Kazuko Hirabayashi,Susan Dibble,Grethe Holby,Finis Jhung,Nancy Spanier,Michelle Bach Coulibaly,Joya Hoyt,Colleen Farrisey
Oriental Mid East Belly Dance
Delilah,Morocco,Dolphina,Blanca,Sema Yildz,Amani, Dalia Carella,Anahid Sofian,Elena Lentini,Nourhan,Aszmara,Mesmera,Kaeshi,Jillina,Aurel,Katia,Alexandra KingDahlena,Noora,Dahlyla,Sabeya,Ranya,Shira,Ansu
ya
Skirt Letter

Dear Barbara :The skirt language.The sensuous swish ,contracting, opening, the dance of life in transformation, all told in the language of the skirt. You have opened a universe to me that gives me powerful tools of performance. I am deeply grateful for your skillful teaching of how to use it to tell a story of power and vulnerability, secrets, passion and longing. Skirt dance is nothing less than the flight of the soul.